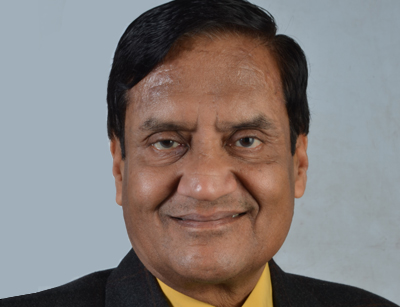 Sudhir Chandra
Former Chairman, Central Board of Direct Taxes (CBDT)
As chairman of Central Board of Direct Taxes, Chandra surprised many tax payers by ensuring that the government does not hold on to the tax refunds for years. The taxmen across the country then worked overtime to follow Chandra's mission, and over 50 lakh tax payers received refunds in a record three months' time. This 1973 batch IRS officer also took the initiative of exempting salaried employees with less income from filing mandatory returns. Armed with a law degree from University of Allahabad, Chandra got himself enrolled as a Member of Bar Council of Delhi and as an Advocate of Delhi High Court Bar Association after he had retired from the Government of India. Thanks to his nearly four decades long experiences in Revenue Department, he articulates tax matters with clarity and conviction. Chandra is also an inspiration for young revenue service officers. During his North Block days, he routinely put things concerning the welfare of officers and staff on the department's website. Also, he used video conferencing facilities to motivate his team-mates and listened to their problems, thereby creating an emotional chord with them. For the IRS community, Chandra was someone who was known to be accessible, empathetic and a voice for them. Playing piano has been Chandra's private passion.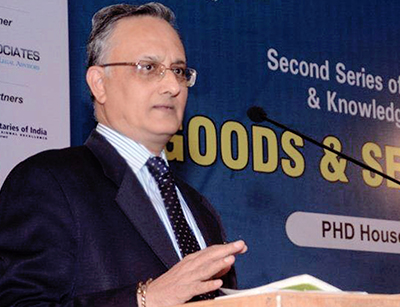 S K Goel
Former Chairman, CBEC
As chairman of Central Board of Excise and Customs (CBEC), Goel was a key driver in tax reforms, trade facilitation and improvement of services to taxpayers. A 1975 batch Indian Revenue Service officer, he had a long career in the government with the vast experiences of handling key assignments ranging from anti-smuggling drive in Indo-Pak border to supervision of India's biggest custom house, Jawaharlal Nehru Custom House, Nhava Sheva. Goel's contribution in international narcotics training programmes was appreciated by the US Drugs Enforcement Administration. He was also Member (customs) when he became a major driver in formulating policies related to administration of laws, tariffs and procedurals matters relating to customs duties. Goel is a recipient of the President Award for specially distinguished services.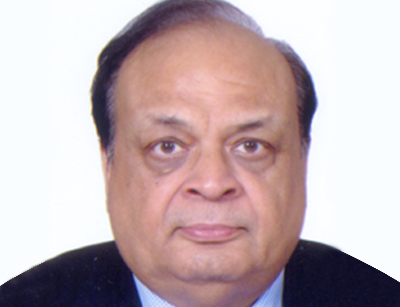 Vishwavir Saran Das
Former Executive Director, RBI
As an officer in Reserve Bank of India for over 36 years, Das made significant contributions in the areas of banking and financial regulation and supervision, financial inclusion, payment and settlement systems, currency management, foreign exchange regulations, public debt management and accounting systems, just to name a few. When he retired as a Senior Executive Director of India's central bank in July 2012, he was instrumental in dealing with oversight of financial stability, communication, financial education and board matters. He was also the appellate authority under the Right to Information Act.
A graduate in Economics from University of Allahabad and post-graduate in Management from Mumbai's Jamnalal Institute of Management Studies, Das is also a Certified Associate of the Indian Institute of Bankers. As a retired banker, he does not have time to relax. He is an independent director in IDFC Asset Management Company and arbitrator for National Stock Exchange of India, Bombay Stock Exchange and MCX. Das also acts as Adviser to the Gujarat Urban Co-operative Bank's Federation and to Open Futures Pvt. Ltd, a Delhi-based financial services company.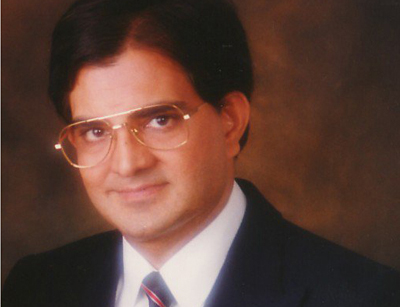 R K Sharma
Former DG (Investigations), I-T
Sharma is one of the few Indian taxmen who went beyond the routine matters of tax collection to concentrate on computerization of the I-T department. An Indian Revenue Service officer of 1978 batch, Sharma did his MSc in physics from IIT, Roorkee and MSc in economics from prestigious London School of Economics. But as a taxman he mastered subjects relating to assessment of income of companies including foreign companies, expatriates, trusts, and salaried class. He retired as DG (Investigation), Pune. Playing Billiards and Golf is his favourite pastime. He is an Osho lover, and has a soft corner for Sufi music and Urdu poetry.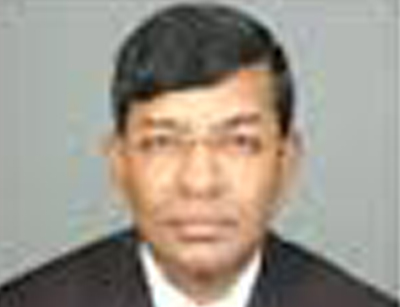 B N Dutta
Former Director General, I-T
When Finance Minister reads out the General Budget, no one realizes the vast document is drafted by many a faceless civil servant in North Block. Dutta, an IRS officer of 1977 batch, was one such officer who was involved in drafting a number of Finance Bills (Budget) during his tenure in Tax Planning and Legislation (TPL) division of the Central Board of Direct Taxes. A post-graduate in mathematics, Dutta's analytical ability was considered an asset in India's negotiations of Double Taxation Avoidance Agreements with a number of countries including USA. One of Dutta's career milestones was the presentation of India's national report on "Provisions in the statute relating to Avoidance of Double Taxation and situation regarding Double Tax Treaties" in the South Asia Regional Conference, organized by the International Fiscal Association (Indian Branch) in New Delhi in February, 1988. The paper was later published in IFA Journal. He was also a part of the expert group on rationalization and simplification of Income-Tax laws. He retired as Director General of Income tax (Investigation).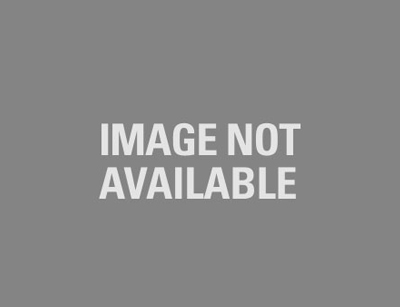 Anjani Kumar
Former Chief Commissioner, I-T
Kumar was a trained engineer before joining the government as an Indian Revenue Service officer. In his three and half decades long career as a taxman, Kumar became an authority on taxation matters relating to business, non-profit organizations and foreign company assessments. A 1975 batch IRS officer, Kumar moved up the ladder to become the Chief Commissioner of Income tax in-charge of Central circle of New Delhi. He had also worked as director in the Central Board of Direct Taxes. For a number of years, he was also the Commissioner (Appeals). Many of his colleagues do remember him as someone who fiercely argued the government's points of view before the Income Tax Appellate Tribunal.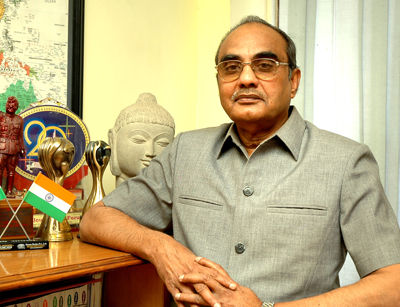 N Bhaskara Rao
Advisor
An eminent mass communication expert and founder of independent think-tank, Centre for Media Studies, Rao is a true trailblazer of psephology-based election studies in India. When Rao used psephology to analyse Indian political trends 30 years ago, it was a new science for most Indians. But his ideas were limited to Indian politics and public policies. His vast research on impact of television, including on children, are considered benchmark documents for formulation of television policies. Rao has the distinction of having three masters degrees and a Ph.D from two Indian and two US Universities. An author of serious essays on a variety of topics, Rao's writings often attract the attention of policy-makers. He is also a pioneer in applied social science research in India, and has remained a key expert in public opinion, feedback and market research methodologies. At the state level, he was the coordinator of Vision 2020 Andhra Pradesh. Also, Rao held senior advisory positions with the Government and international agencies.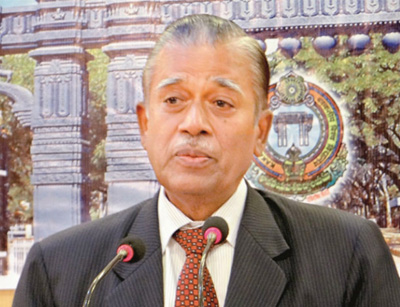 D. R. Kaarthikeyan
Advisor
A former Director of India's top investigative agency, Central Bureau of Investigation, Karthikeyan is still remembered for his probe into the assassination of former Prime Minister of India Rajiv Gandhi. Born to an agricultural family in a small village called Devarayapuram in Tamil Nadu, he completed his graduation in chemistry and agriculture before experimenting with farming in his ancestral farm. He then obtained LLB degree from Law College, Madras and got himself enrolled as an advocate in the bar council of Madras. In 1964, he joined Indian Police Service where he held a number of key assignments including Deputy Commissioner of Police of Bangalore, Deputy Inspector General of Police of Karnataka State Intelligence Department, Head of Karnataka State Police Academy and Inspector General of Police in Central Reserve Police Force. Then he moved to the CBI. He was also posted in Indian missions in Russia and Australia. His assignment at Sydney in late 1980s is still being remembered for his immense contribution in promotion of Indian exports to Australia, New Zealand and Fiji. He was awarded Padma Shri in 2010 for his distinguished service to the nation.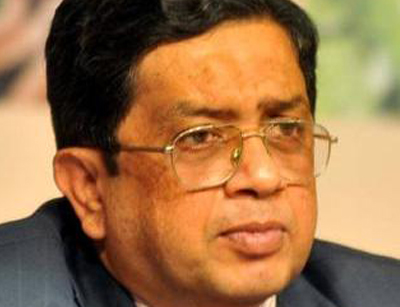 P J Thomas
Advisor
As Union Telecom Secretary, Thomas was the key architect behind the success of 3G spectrum auctions, one of the high-points of India's telecom history. Joining IAS in 1973, he had decades long career in various departments in the Government of Kerala and the Government of India. He became India's Central Vigilance Commissioner, a job that gave him a supervisory role of the main investigative agency of the Government of India.  Earlier, as the Chief Secretary of Kerala, Thomas was instrumental in computerization of the file system in the State Government Secretariat. The web based system of admission to professional colleges in Kerala was his outstanding achievement in 2005. An international observer in Sri Lanka's general elections of 1998, many still remember his contribution in streamlining the general elections to the Legislative Assembly and the Indian Parliament in Kerala – the online distribution of electoral photo identity cards and the electoral rolls with the photographs of voters printed thereon. An MSc in Physics and MA in Economics, Thomas did a diploma in Public Administration from Paris. He can speak French.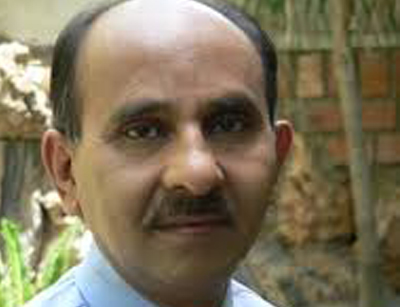 Dr O. P. Yadava
Advisor
One of the most distinguished cardiac surgeons in India and CEO of National Heart Institute, Delhi, Dr Yadava has a big heart. A philanthropist who has provided free treatment for children with birth heart defects, Yadava is the recipient of a host of awards including Rajiv Gandhi Excellence Award (1992), Dr B. C. Roy Doctors Day Award (2001), Paul Harris Fellowship of Rotary International (2006) and Chikitsa Rattan Award by Delhi Medical Association (2010). The man who has to his credit over 10,000 open heart surgical procedures is also a spirited public speaker and writer. He has so far delivered or chaired over 380 lectures and published over 90 papers. During weekends, one may spot Yadava in a remote area of the hill state of Uttarakhand where he provides free medical services to the underprivileged.